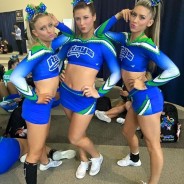 Hosting an air brush party is a lot of fun!!!!  Its a great way to get a custom spray tan at a special price while socializing with your friends.  Host an air brush party with your friends, neighbors, family or  social group. Wedding parties , prom parties, homecoming, cheer leading teams, birthday parties are just a few other occasions to host an air brush party!! Girls night out is another favorite way to enjoy a custom spray tan and look beautiful all week long. Schedule your spray tan party at either the Alpharetta or Canton studios which are conveniently located to  Johns Creek, Milton, Cumming, Buckhead, Brookhaven,Woodstock, and Kennesaw. Call for special pricing and details and have fun getting a flawless Air Brush Tan by Elizabeth Q!!!! ...
read more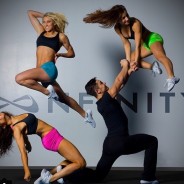 Put a spring in your step with a custom spray tan!!  Warm weather is approaching and an air brush tan will take the winter white away. Nothing makes you feel better and look more beautiful than a healthy tan. Choose from any of our air brush tan shades and look fabulously flawless!!!  Break out of winter with a slight glow or choose a darker air brush shade.  What ever your desired look you will love a customized spray tan that always looks and feels naturally beautiful!!!! Call the studio for details and schedule your air brush tan appointment...
read more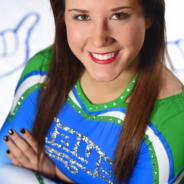 A flawless air brush will brighten your mood on a cold winter day!!! Choose a light shade for a natural glow or maybe a medium for a little darker custom spray tan.  Either way you will be looking fabulous as we get closer to spring!! Schedule your air brush appointment at the Alpharetta or the Canton studio. The studios are conveniently located to Cumming, Johns Creek, Buckhead, Roswell and the  Marietta areas.  All custom spray tans are by appointment only at the air brush studio of your choice.  Loose the winter white and have a beautiful glow with a flawless air brush by Elizabeth Q!!!!...
read more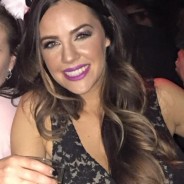 Beautiful Jessica looking amazing in the newest air brush shade!!! Her custom spray tan is one day old and will last for a minimum of ten days as it fades very naturally.  Jessica air brushes regularly and enjoys the many different shades now available depending on her desired look. Schedule your custom spray tan today at either air brush studio and enjoy your always flawless beautiful tan!!   Your friends will never know you are air brushed as you will always look naturally beautiful wearing an Air Brush Tan by Elizabeth...
read more
A lot of people think that getting a spray tan before going on holiday is a bad idea – Is it true or false? False. Getting a spray tan before you go on holiday gives you that summer glow before you've had your week away – clients describe it as 'taking the edge off'. It's important to remember that a spray tan will offer no protection from the sun and as your spray tan fades, your real tan will develop if you're out in the sun. A top tip is to use Aftersun Lotion, with a hint of self tan – its creamy texture is brilliant for soothing your skin and it's enriched with self tan so it actually gives you a deeper glow. True or false, you can't get a tan through a spray tan? False. A spray tan offers no protection from UVA or UVB rays, so you will still tan but you will also need to wear sun cream too. How can you stop your tan going streaky in the sea/pool? Don't go in the pool while your self tan is still developing – it's important to make sure you've washed off all the temporary bronzing color beforehand. I try to not go in the pool on the first day and use a sun cream that's formulated to work with a spray tan. Is there a risk that you'll come back paler than you left? It all depends on how much tanning in the sun you are wanting to do! If you are tanning every single day on your holiday you'll come back with a deeper tan.  If it's a worry, make another appointment for a spray tan upon your return from vacation, 770-354-1905. Spray Tan Alpharetta Spray Tan Canton Spray Tan Johns Creek Spray Tan...
read more
'Dancing With the Stars' Spray Tan Master Tells All By Raechal Leone Shewfelt November 7, 2011 8:34 AM Now: Your Daily Dose of Celebrity News Each season of "Dancing With the Stars" features a revolving line-up of contestants and professional dancers, but one thing remains the same: spray tans are a big part of the show. And that's where Julie Nostrand, the owner of South Seas Skin Care, comes in. All season long, she's spent every Sunday flying from Loveland, Colorado, to Los Angeles, to ensure celebs look luminous in the ballroom and in front of the camera. omg! caught up with Nostrand to find out more about what the stars do to get glam. View photo . Derek Hough and Ricki Lake — ABC/ADAM TAYLOR Relive the Journey in Photos of the Final Five: Hope, J.R., Nancy, Ricki, and Rob What do people call those who apply spray tans? "You know, 'body bronzing artist,' 'spray tan artist.' I was referred just recently on the 'Ryan Seacrest Show' — he was doing an interview with one of the celebrities from 'Dancing With the Stars' — as 'The Da Vinci of Spray Tanning.'" How did you get involved with "Dancing With the Stars"? "We supply 3,000 salons and spas all over the world. And the last four years we've gotten really heavy into film and television. Some of the makeup artists referred us to the [show's] makeup department with "Dancing With the Stars" because of the quick dry time — the not sticky on the spray tan. We were also asked to develop a product that wasn't going to rub off on their clothes." Are spray tans a part of most TV shows? "Yeah, you'd actually be surprised. Normally, the makeup artists put [our product] on. For 'Dancing With the Stars,' it was such a huge spotlight for spray tanning that I decided to go ahead and take it upon myself … to do the spray tans. But there are so many different shows that use a product, ones you wouldn't even think of like 'Pirates of the Caribbean,' 'Soul Surfer,' 'Sons of Anarchy,' 'Mad Men,' and 'Hawaii Five-O.' Revisit the Most Talked-About Dances from the Season Kristin Cavallari and Mark Ballas — ABC/ADAM TAYLOR Maksim Chmerkovskiy and Hope Solo — ABC/ADAM TAYLOR Why do they need spray tans for this particular show? "As far back as I can remember, it's just always been a big show for spray tanning because it gives them just that beautiful, polished, flawless look on stage when they're dancing. They have so much skin showing that it's so important to have. You know, the darker you are the more toned [you look] and the better your skin's going to look. The thing that is so different [about this show] for me is they want to be darker, darker, darker, darker, darker. I can't put enough tan on these people to get them dark enough. " How do you apply it? "The spray tan takes about three to five minutes full body, head to toe. It takes about six to eight hours for the color to fully develop. It's made from sugar, but once that product hits your skin, it oxidizes and it turns your skin brown. Now if you wanted just a really nice...
read more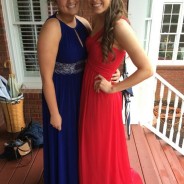 We had a group of beautiful girls come see us at ElizabethQ for their air brush session before prom.  In fact, they made it an Air Brush party!  We had so much fun!...
read more